Agriculture Technology Adoption Determinants: Panel Data Analysis
Keywords:
Logistic, Marginal effects, Education
Abstract
The agriculture sector of Pakistan has a key role in the economy
because it has a major share in the country's GDP. Faisalabad
district has also an important role in the agriculture sector and
most traditional methods are used in the district. The new and
improved methods are being introduced in the province. The
current study investigates the sources and determinants of
improved agriculture technologies in the district by using
primary panel (2006-07 & 2018-19). The logistic approach is
used to determine influencing factors in both periods separately
with marginal effects. The major factors responsible for
agriculture technology adoption are the age of the farmer's head,
family size, farmer education, higher education of family
members, household member employment, livestock ownership,
number of visits to agriculture extension officers, and media
access.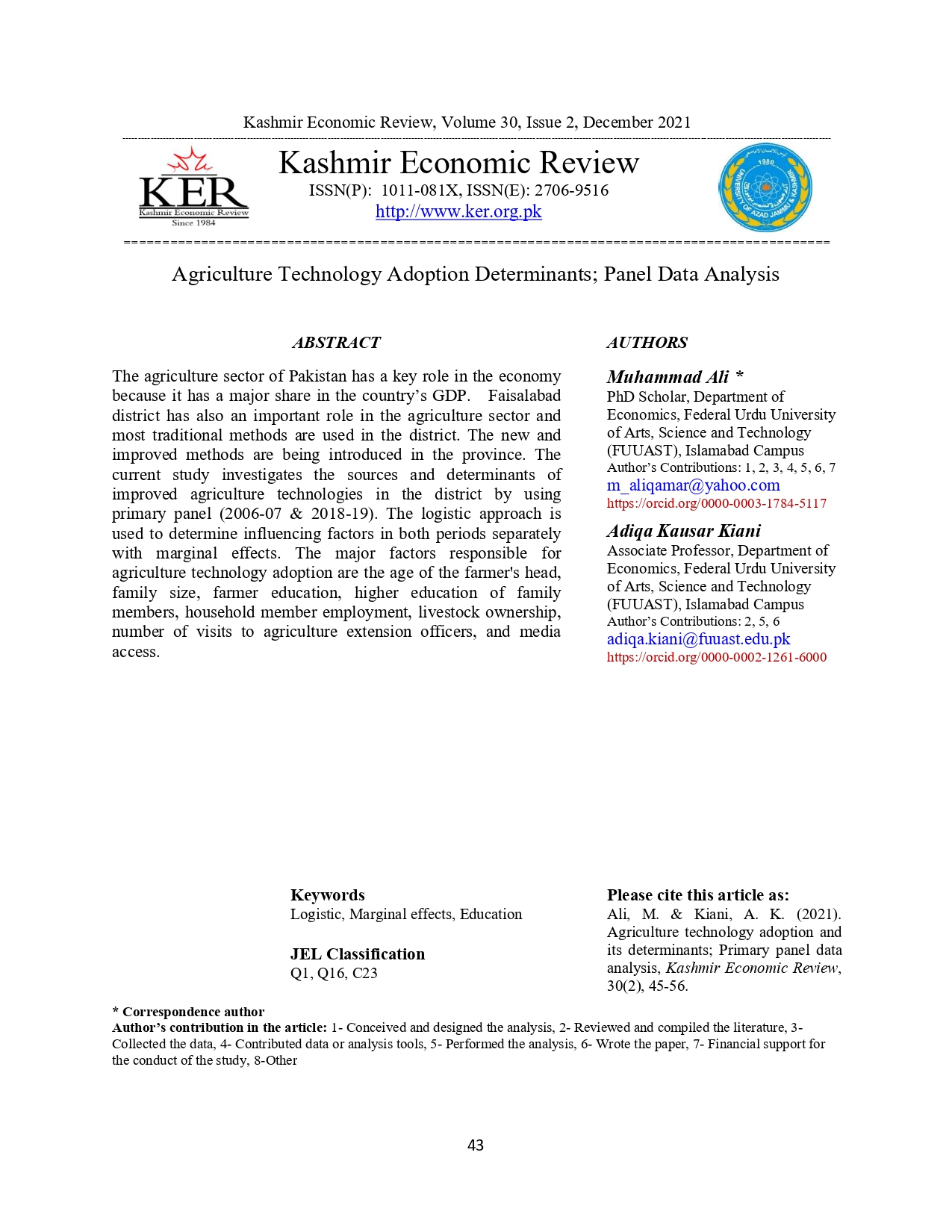 Downloads
License
This work is licensed under a Creative Commons Attribution-ShareAlike 4.0 International License.